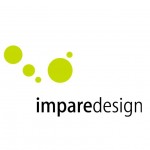 impare design  .  Impare Arquitectura – Unipessoal Lda   .  Rua Luis Woodhouse, 211 . 4200-378 Porto  .  Portugal
telef. +351 229 385 420  .  N:  41° 19′ 96′ |  W: 8° 59′ 36′  .  design@impare.pt . design.impare.pt
impare design is a furniture trademark, originally designed for specific projects contexts of Impare Arquitectura Unipessoal Lda.
It's furniture that had a motive, a place, a function, a client.
The production, through limited editions, disseminates across other places…
A impare design é uma marca de mobiliário que foi inicialmente concebido para os contextos específicos dos projectos da Impare Arquitectura Unipessoal, Lda.
São móveis que tiveram uma motivação, um local, uma função, um cliente.
A sua produção, em edições limitadas, possibilita a sua divulgação por outros lugares…